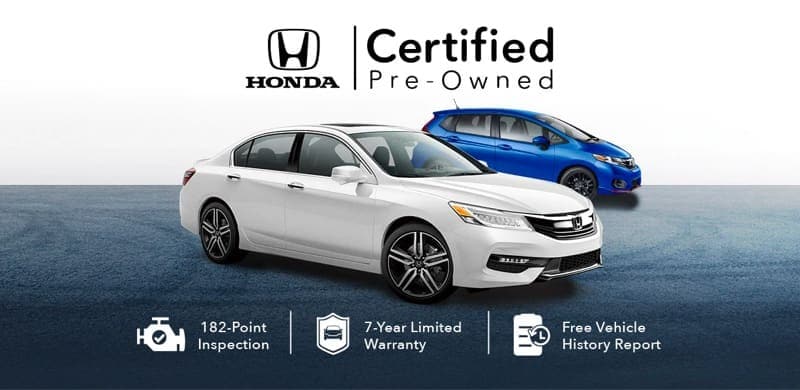 Certified Pre-Owned
Nothing compares to the quality of a Honda. No other program comes close.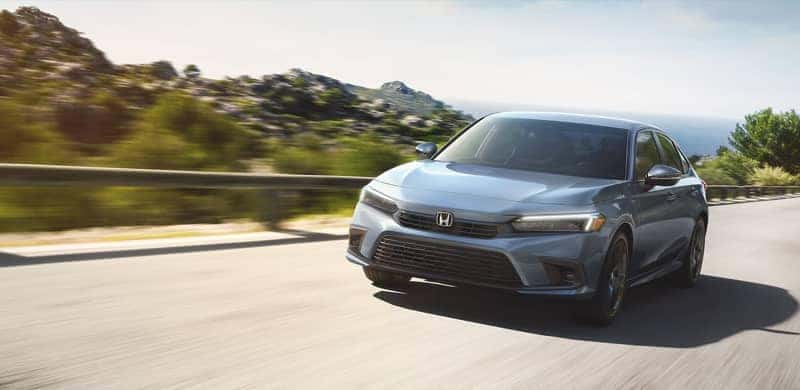 Current Offers
See this month's featured current offers going on now on new Honda vehicles.
Our Reviews
This is my second lease with the Faulkner (formally Keenan) dealership and as usual I left extremely happy! From stat to finish the team made this process simple and easy. I absolutely love my new Pilot! Big Thank you to Al DerMovsesian, Rob Thompson and Sue Depasque. Job very well done!!! See you all in 3 years!
Faulkner Honda provided a great experience when renewing my lease. Dawn Deppi was very supportive throughout this process
Our salesman, Pat Regan, was great to work with. He made the whole process so easy. He always responded to all my questions and kept me up to date on when my car would be delivered.
Dawn Deppi was very helpful and honest with me as I navigated the ordering, purchasing, and delivery of my 2022 CRV.
I had the best help from Dawn Depppi in purchasing my new HRV. She took the time to show me all the bells and whistles the car has and away I went. Great, friendly and knowledgeable. Thanks Dawn
Al helped me get the car I wanted when all dealers had low or no inventory. He was never pushy and helped me finance at a reasonable payment. The finance department was great too. Faulkner made leasing my car extremely easy.
Al DerMovsesian was an excellent sales rep from Faulkner Honda of Doylestown. This was by far the easiest new car purchase I've had, including the trade-in process. Al was on top of everything and was extremely responsive by phone, email, and text. Al did a great job providing all available options without any pressure. Al did a very thorough job keeping me posted throughout the process and I never felt out of the loop. I would recommend Al and Faulkner to anyone looking to buy a vehicle.
We have been going to Faulkner Honda of Doylestown (previously Keenan Honda) for over 12 years. Great service and all around great vehicles.
Excellent service and they helped get into a new hard to find Honda. Call thrm today!
The entire Faulker staff earned our business and really took care of us. The process of buying a new car was open, honest, and straight forward. The dealership is immaculate, which is nice, but it's the sense of true customer service that made us feel comfortable. Dawn Deppi walked us through the entire process, step-by-step. Can't say enough good things!
Everyone that we worked with was fantastic, Joe Troutman, Kyle Tatro and Sue Depasque. Joe was very professional, knowledgeable and a pleasure to deal with, Kyle and Sue did an outstanding job getting us the best deal possible. It was a great experience and I love my car.
I had a great experience at Faulkner Honda! The staff was clear and upfront with all pricing and I am very happy with the car.
Every member of this team was professional, knowledgeable and extremely personable. Great car buying experience.
This is the only dealership that I have seen selling cars at MSRP without any markups. El was amazing he helped me get the car I wanted, my experience was great and everybody at the dealership was very nice and helpful especially el.
We had a salesperson by the name of Chris Cole. He was incredibly informative and super friendly. Buying a car is always very nerve-racking but Chris made it almost fun. He covered all the bases. In the interim we come to find out that one of the tires that are very tiny little bubble that I did not notice. I called Chris and he took care of it ASAP! I can't recommend this dealership enough. If the rest of the salesman have the same kind of integrity as Chris you're in luck. Chris has also called me at least three times to make sure that everything is working perfectly well with the car. Customer service Plus!
I purchased a 2021 Accord Touring , I drove from NY to purchase this vehicle and honestly on of the best car purchasing experiences I have had. Special thanks to Jake ( internet manager) who responded to my inquiry and provided a detailed video expeditiously. Your prompt responses and expertise were exceptional. Heather handled our sale and was top notch. Steve in finance worked tirelessly to get us a good rate. Your dealership is nothing short of superb. Thank you so much, my car is perfect.
I had a very pleasant experience with this dealership. The price was MSRP - no negotiation, unlike other dealerships that are. Hanging 3-4K over msrp. My vehicle was delivered when promised and there were no last minute tricks as I've experienced with other dealerships in the past. The salesman Al was great and very responsive throughout the process. Even the finance manager was a nice, honest guy. It was definitely my best car buying experience ever.
Our car buying experience at Faulkner Honda was exceptional, thanks to Dawn Deppi! Dawn is a great listener and will provide the best car for you.
Kind, caring, knowledgeable people. It was a pleasure to work with Al and his team! I appreciate all of their help with the purchase of my Certified Pre-owned Honda Pilot !!! Special Thanks for Al and Heather !
This is the nicest looking and best service dealership I have seen! This is my first Honda purchase experience but I have purchased over 30 new cars from various dealerships in the past 10 years ranging from brands such as Toyota, BMW, Audi, Tesla, Dodge, and Porsche and I must say that Faulkner Honda of Doylestown PA is probably the nicest looking Honda dealership in the USA! I purchased 7 Porsche vehicles 5 certified preowned and 2 brand new and I must say that none of the Porsche, Audi or BMW dealerships I purchased from can hold a candle to being as nice or luxurious looking or having service which is as straightforward and as good as Faulkner Honda of Doylestown. Visiting the dealership is an experience in itself you have to visit it to experience it. Customer service is excellent and goes far above expectations. Faulkner Honda was the only dealership out of 7 Honda dealerships that I called that agreed to sell me the Honda Accord Sport Hybrid that I wanted at MSRP without any ridiculous dealer markups in 2022. Process was simple I called Faulkner Honda of Doylestown spoke with Sales Manager Ashley Benham and asked if I could reserve a 2022 Honda Accord Sport Hybrid and if the dealership would accept selling me the car at MSRP she said absolutely yes. I provided her my credit card immediately with a $2,500 deposit on the vehicle that very same day and about 2 months later I was called to pick up my vehicle at exactly the price that was promised without any additional markups or games. My sales consultant Dawn Deppi was full of energy, positive and excellent at explaining all the features of the vehicle. Faulkner Honda is so good that many luxury dealerships such as Audi, BMW, Porsche should take example from Faulkner Honda of Doylestown PA. Everything was simple straightforward and exactly as promised while speaking over the phone without any surprises and without wasting time, excellent! Stop by and visit Faulkner Honda of Doylestown today just to visit and see the dealership you will have a great experience!
We appreciated the no hassle negotiation for our new Odyddey. Also no dealer markup over msrp because of limited numbers of vehicle available.
It was a pleasure to work with Al DerMovsesian and Dan Wilson. We appreciated their patience and making the purchase of our car a nice experience. There was no pressure but a truly professional, yet friendly day at Faulkner Honda. We will definitely go there for our next car. Thanks!
I really liked the no haggle aspect to this transaction. Also, the Sales Manager Rob helped secure a CRV that we were looking for in a time fashion. Overall this was a seamless and somewhat enjoyable process.
Thank you Dawn Deppi for going above and beyond to help my son buy his first car. It's a great feeling as a parent to know that Dawn watched out for him as if he was her own. I didn't need a deal or a discount. That's not why i went to Dawn. I just needed to know I can trust someone to help my son without taking advantage of him. And, Dawn was that person. Excellent job, Dawn Deppi. I will highly recommend you to my family and friends.
I just purchased a 2022 Honda Ridgeline. My Sales Consultant Dawn Deppi was top notch throughout the entire purchase experience. Ms Deppi did an outstanding job in keeping me up to date regarding vehicle order and delivery status and facilitated the purchase process in a professional manner. Ms Deppi is an expert in the Honda product line and her advice/recommendation pertaining to options and accessories proved very helpful.

Welcome to Faulkner Honda Doylestown
For something as important as a vehicle, you want to work with a truly great dealership. Faulkner Honda Doylestown is simply one of the best dealerships serving Montgomeryville, Newtown, Warrington, Warminster, and North Wales. Visit us with your every automotive need in an environment that is comfortable, friendly, and completely focused on your satisfaction.
In our showroom, you will find the complete lineup of new Honda vehicles. There are options for every driver, each backed by Honda's reputation for quality and reliability. We also have an extensive inventory of used vehicles that are carefully inspected for quality and priced to help you save thousands.
Buying the one you want is easy thanks to our accommodating financing process. And any vehicle you purchase comes with perks like free inspections for life, three free oil changes, and a free loaner vehicle if repairs are ever necessary. If all you need is official Honda parts and accessories, we can help with that, too.
Our dealership has all the resources you need, but what really sets us apart is the quality of our staff. Expect everyone on our team to provide you with friendly service and reliable information, while doing everything possible to save you time and money. From beginning to end, you will always have a better experience at Faulkner Honda Doylestown. Visit us Monday through Saturday at 4311 West Swamp Road in Doylestown, PA, and feel free to contact us at anytime by clicking below.
Get Directions To Faulkner Honda Doylestown