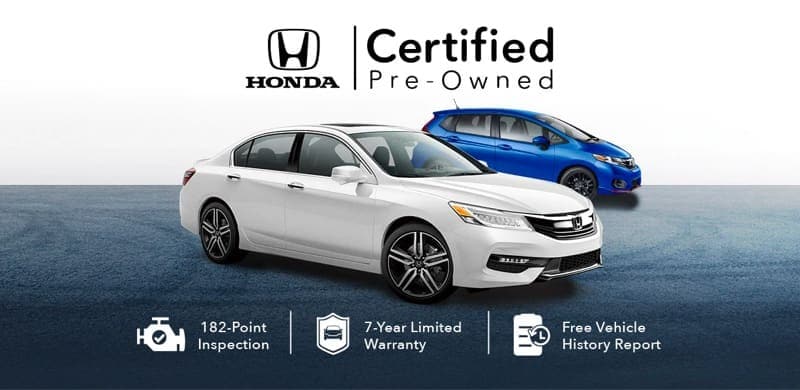 Certified Pre-Owned
Nothing compares to the quality of a Honda. No other program comes close.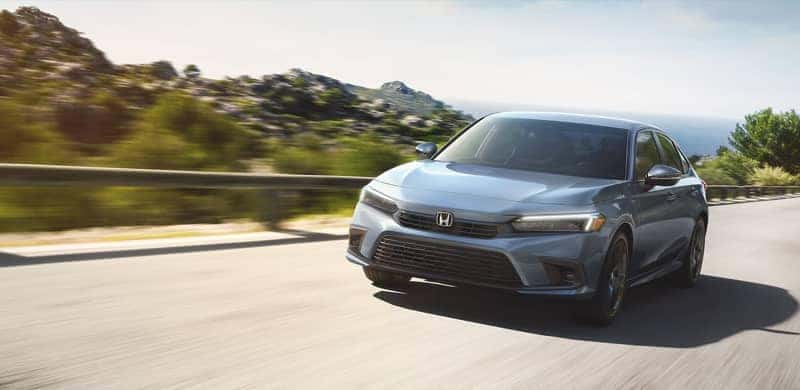 Current Offers
See this month's featured current offers going on now on new Honda vehicles.
Our Reviews
The team at Faulkner Honda was wonderful. Our salesman, Evan Skoures, walked us through our car options and efficiently took care of the sales paperwork. Evan even helped us transfer our insurance to the new car. Dan Wilson was the preowned sales manager, he greeted us as soon as we walked through the door and helped us with our trade-in. Kevin O'Malley, finance manager helped us finalize paperwork. The entire team was friendly, and so nice to our kids. We would not hesitate to recommend this dealership. Joanie and Keith Williams
We have nothing but good words to say about this group. They were very accommodating and respectful of our time. The entire team at Faulkner Honda proved to be pleasant and attentive to our needs the entire visit. We without any hesitation would recommend this dealership !! A shout out to Joe Danzo for his excellent customer service!!
We had Patrick Regan as our salesman. He was very helpful and knowledgeable with our new Honda CRV. He took his time explaining all the new features and was very easy to work with and would definitely recommend him to our friends. We're very happy with our new Honda
My entire experience was seamless from beginning to end. Dawn Deppi, my sales representative, was amazing to work with—knowledgeable, personable and professional with excellent communication skills. She helped me narrow down my choices without making me feel pressured and regularly checked in with me to keep me up-to-date on the status of my car and its expected delivery date. Her desire to make my experience a wonderful one was evident in her truly outstanding service. If you are looking for an stress-free car buying experience—look no further. Go to Faulkner of Doylestown and ask for Dawn. She's the best.
Excellent sales staff. Good communication with an experienced internet sales person. Evan Skoures was very efficient and had all the paper work ready to go, the Ridgeline detailed and even helped me connect my phone to the Apple Play. Quick and very efficient! Would highly recommend this dealership.
Al helped me out with my new Honda. Couldn't be happier. Great service, right to the point-no BS at this dealership. Bought the car at MSRP with no fees on top. Would recommend it to anyone, I will be returning in the future for my wife's car.
Our experience with Faulkner Honda of Doylestown was top notch. We felt comfortable with Al, our sales agent, right away. He answered all of our many questions with patience and clarity. We trusted him each step of the way. Al kept us in the loop on all the details surrounding the shipment and delivery, which was important to us. Everyone at the Faulkner dealership was kind, friendly, and easy to work with. We will definitely shop at Faulkner Honda again!
The dealership and everyone in it was an absolute pleasure to work with. I live over 100 miles away and would come back to buy another car from them without a second thought.
Had a great experience buying a truck from Al DerMovesesian at Faulkner Honda of Doylestown. I appreciate their helpfulness and professionalism seeing me through the purchase of a truck that I wanted for a long time.
Excellent listener, understood what type of vehicle we were looking for Al and the dealership worked around our time constraints. They truly respect their custo Rts
Evan Skoures helped me every step of the way figure out the best way to get a new car quickly when new cars were not readily available and my car was totaled! He was so helpful and gracious in guiding me through the process making it a seamless purchase for the first time in my old life for a purchase of a car in my own name! A great big thank you, bear hug and kudos for Evan! You really went above and beyond in so many ways! Thanks so much, Evan! ~margo levin
Evan Skoures was the associate I worked with here. I went to several Honda Dealerships (5), and all wanted to add a "convenience fee" to the sticker price. Evan took the time to ask me what I wanted, when I needed it, and all the options I had. I ended up ordering a Honda Accord Hybrid for MSRP. So, I saved at least $4,000 by ordering with Evan. He kept me posted on the order progress (took a few months) but the car model, color, add-ons, and price were exactly as promised. Financing was easy, no pressure for warranties, etc. My son bought here, I bought here, I am sure my daughter will buy here next year when she gets her new car. We are now part of the Faulkner family. Thanks Evan!
Our experience buying a car at Faulkner Honda in Doylestown was beyond satisfactory. Our Sales Consultant, Al DerMovsessian went over in detail from taking test drives, explaining and assessing our trade in to walking us through the financing. The team here is extremely professional and courteous. I highly recommend Faulkner Honda and Al DerMovsessian.
Had a great experience at Faulkner Honda Doylestown! Al was very helpful and attentive in helping me purchase my very first car. He answered all of my questions, walked me through the steps, and was very communicative in all aspects. I absolutely love my 2022 CR-V and so happy I got this car! Al walked me through the steps and told me everything that I need to know about this vehicle. In general, everyone at the dealership was excellent and so kind and friendly. If you're looking for a car, highly recommend working with Al and this dealership.
Excellent service. Friendly staff, clean comfortable setting. No question went unanswered always with a smile
At this time when buying a car can be challenging, we are very grateful for Faulkner Honda's integrity. We worked with Cindy Carr and couldn't have been in better hands throughout the entire process. Her professionalism, knowledge and personal kindness made all the difference. She's a gem!
I just picked up my new 2022 Civic EX. I worked with Al who was incredibly helpful during the whole process and made sure to keep me updated each step of the way. Highly recommend Al and the whole team at Faulkner Honda. Everyone was super friendly!
Joe Danzo is amazing. Joe made everything so easy. I trusted him. I will rebuy a vehicle from Joe.
Al Dermovsesian of Faulkner made the buying process of our new CRV extremely smooth, despite the current car buying situation. We are very happy with our new car and with the whole process!
This is my second lease with the Faulkner (formally Keenan) dealership and as usual I left extremely happy! From stat to finish the team made this process simple and easy. I absolutely love my new Pilot! Big Thank you to Al DerMovsesian, Rob Thompson and Sue Depasque. Job very well done!!! See you all in 3 years!
Faulkner Honda provided a great experience when renewing my lease. Dawn Deppi was very supportive throughout this process
Our salesman, Pat Regan, was great to work with. He made the whole process so easy. He always responded to all my questions and kept me up to date on when my car would be delivered.
Dawn Deppi was very helpful and honest with me as I navigated the ordering, purchasing, and delivery of my 2022 CRV.
I had the best help from Dawn Depppi in purchasing my new HRV. She took the time to show me all the bells and whistles the car has and away I went. Great, friendly and knowledgeable. Thanks Dawn
Al helped me get the car I wanted when all dealers had low or no inventory. He was never pushy and helped me finance at a reasonable payment. The finance department was great too. Faulkner made leasing my car extremely easy.

Welcome to Faulkner Honda Doylestown
For something as important as a vehicle, you want to work with a truly great dealership. Faulkner Honda Doylestown is simply one of the best dealerships serving Montgomeryville, Newtown, Warrington, Warminster, and North Wales. Visit us with your every automotive need in an environment that is comfortable, friendly, and completely focused on your satisfaction.
In our showroom, you will find the complete lineup of new Honda vehicles. There are options for every driver, each backed by Honda's reputation for quality and reliability. We also have an extensive inventory of used vehicles that are carefully inspected for quality and priced to help you save thousands.
Buying the one you want is easy thanks to our accommodating financing process. And any vehicle you purchase comes with perks like free inspections for life, three free oil changes, and a free loaner vehicle if repairs are ever necessary. If all you need is official Honda parts and accessories, we can help with that, too.
Our dealership has all the resources you need, but what really sets us apart is the quality of our staff. Expect everyone on our team to provide you with friendly service and reliable information, while doing everything possible to save you time and money. From beginning to end, you will always have a better experience at Faulkner Honda Doylestown. Visit us Monday through Saturday at 4311 West Swamp Road in Doylestown, PA, and feel free to contact us at anytime by clicking below.
Get Directions To Faulkner Honda Doylestown