Bucks Beautiful 26th Annual Garden Tour 2021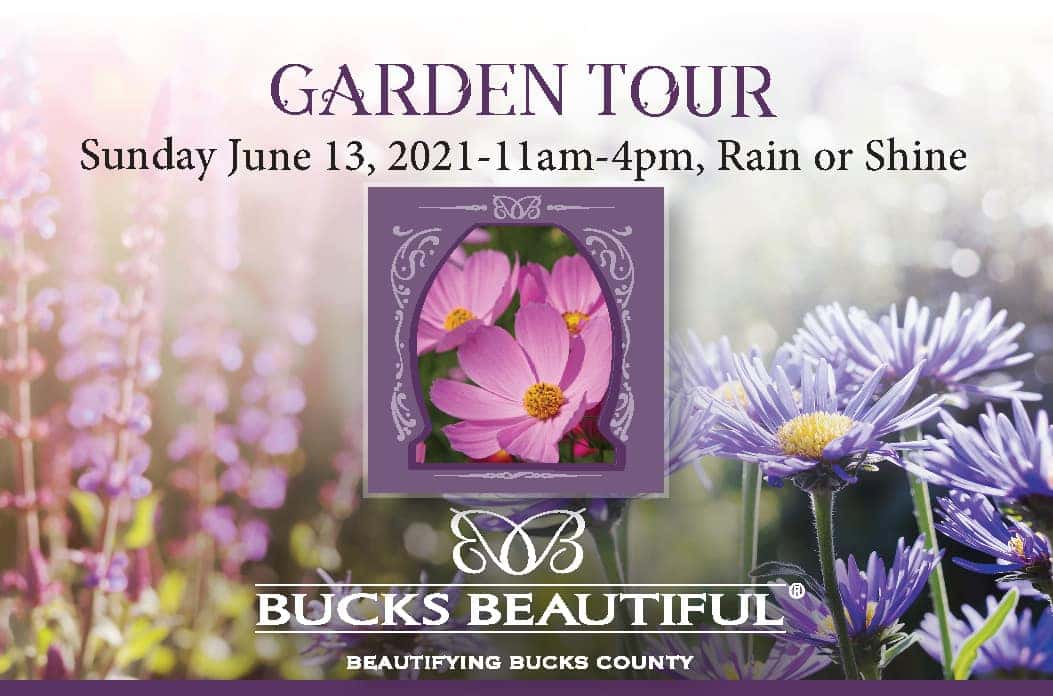 We are excited to support the Bucks Beautiful 26th Annual Garden Tour! On Sunday, June 13th, attendees will enjoy six splendid garden displays throughout beautiful Doylestown. Three of the gardens are within walking distance of the downtown area, and the other three are a short drive from town. These 6 gardens feature a breadth of variety and have never been publicly shown. As you peruse through these exquisite gardens, members from the Bucks County Master Gardeners will be available to answer any questions you may have about the fabulous flora.
As an additional bonus, attendees will tour a local residence which has been renovated by certified remodeler Brett King. Staff will be available throughout the event to ensure that masking and social distancing protocols are followed. Admission tickets include a map and photos/descriptions of each of the 6 gardens and a garden gift bag. Photos are welcome throughout the tour! For more information, or to purchase tickets, visit the Bucks Beautiful Garden Tour event website.