CB Cares 2019 Celebrity Chef and Waiter Gala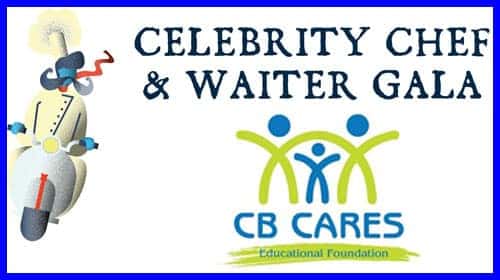 We are proudly supporting the CB Cares 2019 Celebrity Chef and Waiter Gala! The annual event will be located at the Doylestown Country Club on Sunday, June 9th at 5:00pm and will end at 9:00pm. Here, food lovers, members of the Central Bucks community, and business professionals are welcomed to get dressed up to attend and enjoy a large, divine meal. The meal will be served to the guests by the most joyful celebrity wait staff they have ever seen. The waiters will consist of the community's leaders, teachers, and business executives. With a delicious dinner and fabulous waiters, guests will enjoy an evening of epicurean delight and smile the night away.
The Celebrity Chef and Waiter Gala is hosted by the CB Cares Educational Foundation. This will be their 12th year putting on such an event. Last year's Gala was so popular that it sold out! The donations made at this event are for the students, their teachers, their parents, and even their coaches in the Central Bucks School District. We are very appreciative to the CB Cares Educational Foundation and are honored to sponsor such a fantastic event! They are known for acknowledging students with their Boomerang Awards and acknowledging coaches for being positive influences on the community's youngest members.
CB Cares Educational Foundation also gives learning grants to teachers to continue inspiring their students and offers a network for parents to help raise the community's future members. They do a lot for the children of the CB community and to find out more about this event on June 9th and more about what CB Cares does for the community visit the CB Cares Celebrity Chef & Waiter Gala website!