Welcome to the Faulkner Honda Doylestown Service Center
Welcome to Faulkner Honda Doylestown Service Center
Hours: Monday-Thursday: 7:30 AM – 7:00 PM
Friday: 7:30 AM – 5:00 PM
Saturday: 7:30 AM – 1:00 PM
Wednesday from 7:30 a.m. until 9:00 a.m. reserved to accommodate those 60 and over and high-risk individuals with compromised immune systems.

We are also taking several precautions to ensure a safe environment for our customers and employees. We remain vigilant in our sanitization procedures throughout the dealership as outlined by the Department of Health and CDC.
Mon - Thu

7:30 AM - 7:00 PM




Fri

7:30 AM - 5:00 PM




Sat

7:30 AM - 1:00 PM



SunClosed
Mon - Thu7:30 AM - 7:00 PM

Fri7:30 AM - 5:00 PM

Sat7:30 AM - 1:00 PM

SunClosed
Mon - Fri9:00 AM - 7:00 PM

Sat9:00 AM - 5:00 PM

SunClosed
We believe in providing your Honda with the proper level of service at Faulkner Honda Doylestown right here in Doylestown, and in order for us to do that, we have to be able to do just about any work on your Honda. That means everything from oil changes to major engine and transmission work. It can all be performed by our expert and experienced crew of Honda service professionals. They will make sure that your Honda has everything that it needs to get you going back down life's busy road. We even have a collision center that can take care of any scrapes, dings, or accidents that your vehicle has endured. When you bring your Honda to Faulkner Honda Doylestown you can rest easy knowing that you left it in good hands.
Come to Us For:
Lube, Oil & Filter Change
Front End Alignment
Maintenance (Wipers, Headlights, Etc)
Replace / Adjust Brakes
Service Package
Muffler / Exhaust Repair
Coolant Flush
Vehicle Checkup / Inspection
Transmission Flush
Electrical Service
Tire Balance
Filter Replacement
Tire Rotation
Much More!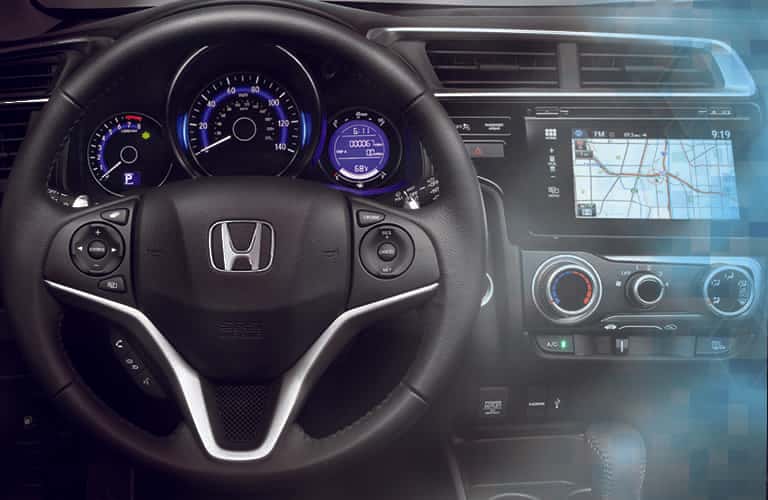 Get Honda Service From the Best of the Best at Faulkner Honda Doylestown
When you are looking for parts for your Honda, don't mess around with little parts shops. They will not have the genuine OEM parts that you need, and they will not have your best interests in mind. We will always make sure that we are getting you the right part for any job because we have actually worked on vehicles like yours before. We know the parts that you'll need, and we can even recommend other parts that may be necessary to complete the job at hand. This parts team will always leverage their experience to provide you with the parts that you are looking for, and with our genuine OEM parts, you can be sure that you are getting a part that you can rely on. These are the same parts that went into your vehicle when it was new, and they are the best parts to get your Honda up and going again. Not only can we make sure that you have the right part, but we can get you the part that you need extremely fast. Most of the time we will be able to find your part just sitting right in our massive parts inventory, but if there is something that you need that we do not have, then we will utilize our connections to get you the part that you are looking for as soon as possible. Once we have the part that you are looking for, you have a few options. You can certainly install that part yourself if that is something that you are up for, or you can leave the installation to us, and we can ensure that the installation is done right and done following the proper Honda procedures. Put the experience of our service team to work and leave your part's installation to them. If you have any questions or concerns regarding the parts or the services that we have to offer at Faulkner Honda Doylestown, then feel free to give us a call or stop by and see us in Doylestown, PA. We love it when we are given the opportunity to help out our customers.
Schedule Honda Service in Doylestown, PA
This team has seen everything in their time. They know how to operate on any Honda and deal with any problem. They are just as happy to fix your engine or transmission problems, as they are to change your oil or replace your filters. They recognize that every bit of work that they put in on your vehicle is important, and they are never looking for shortcuts when it comes to giving you the best service imaginable. At Faulkner Honda Doylestown, our team follows proper Honda procedures when they work on any vehicle, and they are well versed in even the latest Honda technology. This is the team that you want working for you, and every one of them is ready to make your Honda as great as it can be. There are no second chances when it comes to giving your Honda the service that it deserves and needs, and there are no second chances when it comes to you either. We will always treat you with the absolute best in customer service. We want you to leave here happy and ready to get back out there with your Honda. We will always be fair and honest when it comes to your service, and you will never have to worry about unexpected charges popping up on your bill. Faulkner Honda Doylestowna knows that you deserve more than that. We will take the time to explain your service to you, and let you know about everything that will go into your vehicle and into your service. We treat you with respect, and with Faulkner Honda Doylestown you can always expect to have a comfortable and easy service experience right here in Doylestown, PA.